Encino DUI Lawyer
Tireless Advocacy for Those Accused of Drunk Driving in Los Angles County
In California, it is illegal for a person to operate a motor vehicle while intoxicated. California drivers who are found to have a blood alcohol concentration (BAC) exceeding .08 percent can be charged with driving under the influence, or DUI. If you have been pulled over or arrested for drunk driving, it is essential that you speak with a Los Angeles DUI attorney as quickly as possible.
At Law Offices of Scott R. Spindel, we work hard to keep you out of jail and resolve your case in a favorable manner. Attorney Spindel has nearly 30 years of criminal defense experience in defending clients against DUI and other criminal charges. Throughout his career, he has achieved several criminal defense case dismissals and reductions of charges in Los Angeles County and throughout Southern California.
---
Have you been accused of drunk driving in Los Angeles County? Request a free initial case evaluation when you call the Law Offices of Scott R. Spindel at (818) 797-9212. We accept collect calls 24 hours a day.
---

Should You Get a Lawyer for a First DUI?
Just because you're being charged with DUI for the first time does not mean that the accusation isn't serious. A DUI conviction, even for a first offense, can lead to a number of penalties that could impact your ability to commute to work or school, pick up your kids, and much more. The collateral consequences of a conviction can also be an enormous burden for your future.
If you care about your driving privileges and wish to keep a criminal conviction off your record, you need to contact a legal representative as soon as possible after a DUI arrest.
Possible Consequences of DUI include:
Expensive fines
Jail time
Loss of driving privileges
And more
Scott Spindel is NHTSA Certified
Attorney Scott Spindel is a Certified Instructor of Standardized Field Sobriety Tests and is certified in the operation of the Alco-Sensor IV and the BAC Data Master Breathalyzer. Because he possesses this training, he is familiar with the correct way to administer these tests as well as the myriad ways that things could go wrong.
When these tests are not performed correctly, the evidence gathered could be invalidated and may not be used against a suspected individual. Attorney Spindel can review the facts of your case, determine if there are any possible defenses related to your sobriety or chemical testing results, and advocate for a dismissal of your case or reduction of charges.
How to Request a Hearing From the DMV in California
When an officer pulls over an individual for drunk driving in Los Angeles County, they will take the suspect's license into possession and forward it to the DMV along with a copy of the revocation form or notice of suspension. In order to fight this suspension, the driver may request an administrative hearing with the DMV.
However, time is extremely limited: the driver only has 10 days from the date of receipt of the order and contact the DMV. Failure to act during this critical time frame can result in the loss of your driving privileges for up to a year for a first offense. Subsequent offenses within a 10-year period could result in an up to three-year revocation.
It is crucial that you contact a Los Angeles drunk driving lawyer as soon as possible after an arrest to fight to save your driving privileges. If you wait too long, your window of opportunity will close!
---
Frequently Asked Questions About DUI
---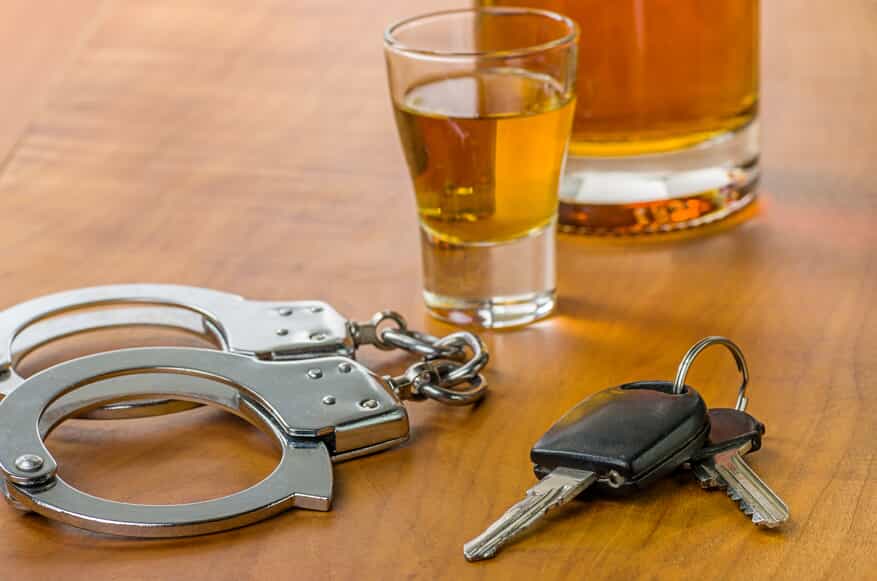 Is It Worth Getting a DUI Lawyer in California?
Yes, it's highly recommended to hire a DUI lawyer in California. The consequences of a DUI conviction can be severe, including heavy fines, jail time, loss of driving privileges, and a criminal record. A skilled lawyer can help navigate the complex legal system, possibly reduce charges, and advocate for the best possible outcome.
Will I go to jail for a DUI conviction?
If this is your first offense or arrest for DUI and you have not been arrested before, the first concern on your mind may be whether you will go to jail. You should know that in most counties, jail is not required as a penalty for first offense DUI in Los Angeles County.
If I was drinking and drove, am I automatically guilty?
No, it is not against the law to have a drink and drive. It is illegal to drive while impaired, or if your blood alcohol level (BAC) is at or above .08 percent. Even then, the prosecution must prove that you were impaired and was above the legal limit beyond a reasonable doubt.
Should I hire a lawyer who specializes in DUI defense?
It is highly advisable to hire an attorney who has expertise and experience in the area of law which you are in trouble. Because of the complex, technical, and scientific nature of DUI cases, having an experienced Los Angeles County DUI attorney on your side is important.
What will happen to my license?
Your privilege to drive may be suspended or revoked, depending on the circumstances surrounding your case. When you hire our firm to represent you, we'll do everything in our power to fight for your license and driving privileges.
Should I agree to take a chemical test? What happens if I refuse?
Under California law, you must submit to a chemical test if the officer believes you are under the influence of alcohol or drugs. If you refuse the test, you may have your license suspended for up to one year and could face other penalties.
Our office specializes in DUI cases and can develop a defense strategy on your behalf to minimize or drop all charges. No matter how overwhelming the evidence may seem, we are here to help.
Is a DUI a felony in California?
Typically, a DUI is considered a misdemeanor offense in California. However, if you have at least three prior DUI convictions within the last 10 years, a fourth offense will be charged as a felony.
Additionally, you could be charged with a felony DUI if you have been previously convicted of a felony DUI, your DUI caused an accident that resulted in serious injuries, or your DUI caused another person's death. Remember, the 10-year lookback period does not apply to felony DUIs.
At the Law Offices of Scott R. Spinel, our Los Angeles County DUI attorney will do whatever it takes to reduce the charge to a misdemeanor or the penalties associated with a felony DUI, or even get your entire case dismissed.
Put an Experienced DUI Lawyer on Your Side
The Law Offices of Scott R. Spindel is available 24 hours a day, 365 days a year to provide free consultations.
If you or someone you know is being accused of drunk driving and is looking for a knowledgeable and qualified attorney, turn to Attorney Scott Spindel.
When you choose our firm, you can expect to receive prompt and personalized attention.
---
Contact our Encino DUI attorney today to get started with a comprehensive evaluation of your case and to discuss your legal options.
---